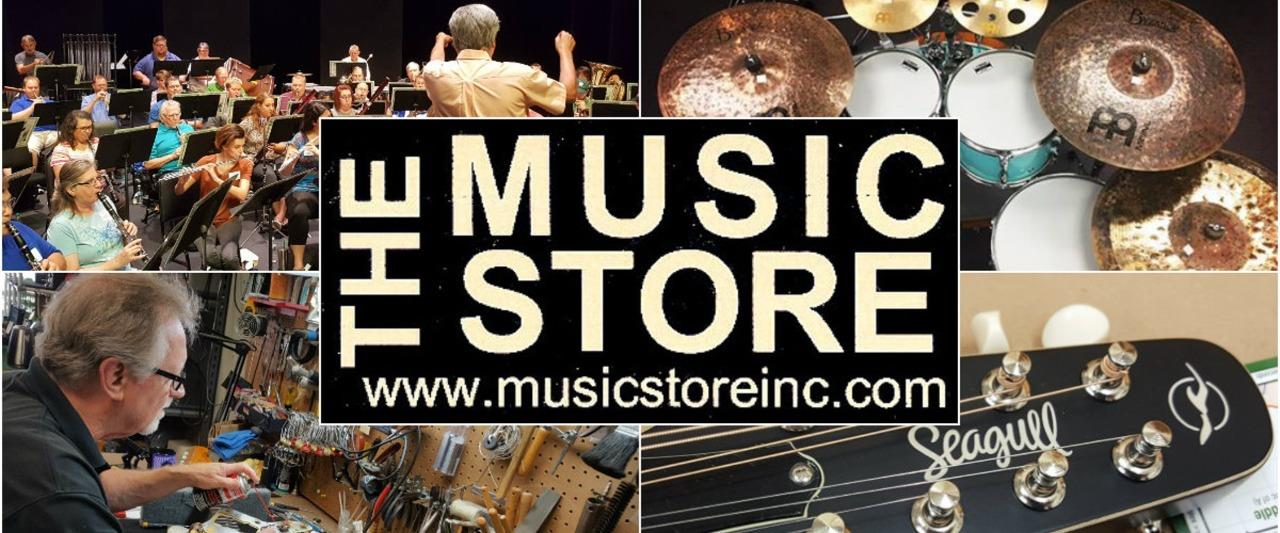 Professional Band Instrument, Guitar and String Repair.

Technicians at The Music Store are all performing musicians or former school band directors. We play test all instruments before releasing them and guarantee all repairs. Pads are excellent quality and we guarantee them for one full year against wear-out.

Special attention is given to our professional musician customers to minimize down time. We recognize the importance of individual preferences of "feel" and response, so every effort is made to accommodate your taste. Appointments for service are recommended so we can give you undivided attention.

Turn around time for most play condition repairs is one day to one week. If available, we will furnish a "loaner" instrument at no charge for students in school programs if your need is sooner that one week. Repads, soldering broken keys or other major repairs may take a few days longer. Although we carry an extensive inventory of spare parts for most ordinary instruments, occasionally we must order parts from the manufacturer. Obviously this will take some more time and over this we have no control. Some manufacturers are not very prompt in filling orders.

Estimates, if requested, will be made; however, these are estimates .. not bids. Actual charges are based on time and materials. If a bid is required, we must presume the worst and it may prove more costly than necessary. All of our labor is charged at $65 per hour and rated at 10ths of an hour. The minimum shop fee is $20. Because we must examine the instrument, no estimates can be done over the phone or the internet.

Schools: For repairs on large numbers of instruments, we are willing to come to your school and do the instrument examination on site. We can then give you a quote for the total and schedule a pickup date and set aside time for your repairs to minimize your down time.

Repair charges for individuals must be paid before the instruments leave our shop. We accept Visa, MasterCard, Discover and American Express, cash, or personal check. Schools and churches can establish charge accounts with The Music Store. Repaired instruments left longer than 30 days are subject to being sold for the repair charges. Wholesale accounts from other music stores not having repair departments are available.